Ayurvedic Herbal Marketing Manufacturing Company
Prescription
Print Media Ad
T.V. Ad
Online sale
Website promotion and adwords
Distributors appointment/ Franchise Basis
Door to Door Marketing etc
Query:
I want to start my ayurvedic/unani/siddha medicines business at my own name online on international level. Kindly send me some suggestions for documents required and marketing solutions. What type of licenses is required to sell Ayurvedic/unani/siddha Medicines and what are the documents are required for manufacturing of same.
Response:
If you are interested in Ayurvedic/Herbal drug Manufacturing company then you have to get manufacturing license for manufacturing of ayurvedic medicine for your state from ayush department. Requirement and specification of Ayurvedic Manufacturing Unit we will discuss in end.
If you only want to start marketed by company of Ayurvedic products or you want to sell Ayurvedic/herbal/unani/siddha products then you don't require any drug related license. For sale and purchase of Ayurvedic/Herbal Medicine doesn't require any drug related license. You will need only sale tax number and company registration(optional). You can start by setting up Ayurvedic Marketing Company by Name you prefer. You can get manufactured your product at third party basis.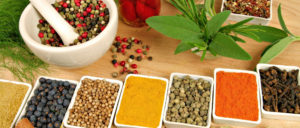 Ayurvedic
Step1: Search Shop at prime location
Step 2: Choose good name for your shop
Step 3: Shop Registration as per local authorithy norms
Step 4: Conduct survey for running products in your locality
Step 5: Purchase Ayurvedic/Unani/Siddha products from distributors/Company
Step 6: Start Selling Products
How to sell Ayurvedic/Herbal Product Online?
You can also build your website for sale and purchase of Ayurvedic products but it is time consuming and expensive process. You can use other common portals (Snap Deal, Flipkart, Amazon etc) to sell your products online. Online sale and purchase of Ayurvedic medicines/Food Supplements/Herbal Preparations could also be done through online portals those are specially deals in Ayurvedic products. You have to register your company and products at their website. There customer care executives will contact to you and will help you in further process. Most of Online portals will ask for Sale Tax Identification Number and PAN card as primary documentation.
Your products will be displayed at their website. When some one order it, you have to send to it. Online portals charges some fees per transaction or as per their term and conditions.
How to sell Ayurvedic Products directly in Market?
You can also promote your ayurvedic products directly to Ayurvedic practitioners or customers.You can also search for distributors all over India/World for your Ayurvedic/Herbal preparations. If you don't want to do direct marketing, you can also sell your Ayurvedic products by appointing distributors all over India at pcd/franchise basis or appointing authorized distributors or importer at any country worldwide. You also have to comply with import export in case of you are exporting to other countries. read Requirements for exporting Ayurvedic Medicines Here
Packing, quality and efficacy is most important thing in Ayurvedic products. You should get manufactured your products from good manufacturer otherwise your all marketing effort will be result into zero.
Area required for starting Ayurvedic Manufacturing unit:
Area Requirement is depend at number of sections you want to start. For example, for tablet/capsule section, you require minimum of 100 square feet are, for liquid section, you require minimum of 150 square feet of area. You can read in detail at our article: How much Area required to start ayurvedic manufacturing plant.
Miscellaneous Equipment:
Batch printing machine
RO plant
Lab equipments
Balances- 200gm, 30kg, 100kg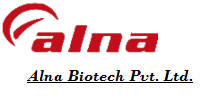 Wide Range of Products Approved by DCGI
Alna Group, is a Chandigarh Based Group with having Pan India presence through its battery of brands and business initiatives that blossomed under the parentage of Mr Jagjit Singh since 2005.

Ayurvedic Franchise Company –   GMP Certified
Ayurveda is the oldest surviving complete medical system in the world. Ayurveda "Ayur" means life and "veda" means knowledge is the ancient Holistic science which aims at a total harmony of mind.

Wide Range of Products Approved by DCGI
Our Purpose – Ayrurvedic Franchise Company
The skin is an exceptional framework inside of the human body.