Analgesic / Anti – Pyretic / Anti Inflammatory Pharma Franchise Companies

Top PCD Pharma Franchise company
Human Biolife India Pvt. Ltd. with just few products and continuously progressing under the table guidance of our Managing Experts
Send Enquiry
Analgesics/ Anti-inflammatory | PCD Pharma Companies | Pharma Franchise Company for Anti-Pyretic range | Ointment/Gel | Orthopedic | Nasal Drops | Neurology Antibiotic / Antifungal | Anti-infective | Anti-Allergic | Cough | Cold | Anti-vertigo | Respiratory | Pharma Franchise Companies for General Medicine | Hepato | Gynacology | Syrup / Dry Syrup Pharma Pcd Franchise for Analgesic Range | Pharma Pcd Franchise for Analgesic Medicine | Analgesic Capsules Pcd Franchise Companies | Analgesic Medicine Pcd Franchise Company | Multivitamin | Injectables | Protein Supplement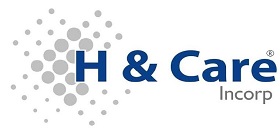 Top Pcd Pharma Franchise Company
Established in the year 2008, we, "H & Care Incorp", are engaged in supplying and trading a comprehensive range of Herbal Products, Pharmaceutical Formulations and Supplements….
Send Enquiry
Anti Malarial/ Anti Infective |  Gynae Products |   Top Pharma Franchise Companies India | Top Pharma Franchise Company India | Ortho Range | Gastro & PPI Range | Nsaid & Analgesic | Pcd Pharma Franchise for Analgesic Range | Sachets | Antibiotics | Pharma Franchise Companies for Analgesic Drugs | Analgesic Medicine Company |
Pharma Franchise for Analgesic Medicine | PCD Pharma Franchise for Analgesic Range | Anti Inflammatory Pharma Franchise Companies | Anti- Pyretic Pharma Franchise
Pharma Franchise for Analgesic Medicine: Are you looking for the top PCD Pharma Franchise for Analgesic/ Antipyretic/ Anti Inflammatory Medicine in India? If so, you are at the right place. Pharma Franchise Kart has listed India's top rated WHO, GMP, GLP and ISO certified pharma franchise companies which are offering pharma franchise for Analgesic Medicine, Apart from this, these best pharma pcd companies also deals in Anti-Pyretic, Anti Inflammatory, Antibiotic, Anti-Infective, Anticold, Antipsychotic Drugs and Cardiovascular medicines.
The Scope of Starting a Pharma Franchise for Analgesic Medicine 
Requirements to Take Up Pharma Franchise for Analgesics/ Anti Inflammatory/ Anti- Pyretic Drugs
If you have planned about setting up a Pharma Franchise company then there is a eligibility criterion that you have to meet. Here we have listed all the requirements to take up a Pharma franchise company in India.
1. Individual must have completed 12th standard or graduation from any recognized university or board
2. Must hold 3 to 4 years of working experience in selling pharma products
3. Own Drug License, GST No and TIN Number