Antibiotic / Antifungal Pharma PCD Companies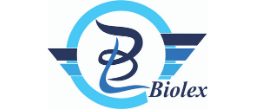 Antibiotic / Antifungal Pharma PCD Companies | PCD Franchise for Anti-fungal Range
The demand for derma range in India is rising with each passing day. More and more people are investing in skincare medicines and products. Are you looking quality antifungal medicines for pharma franchise and PCD pharma franchise in India? Get collaborated with Top pharma Franchise Company in India, Pharmafranchisekart which is known for its genuine pharma franchise for derma range in India. We have different derma product and medicines covering antibiotic, anti-fungal, anti-inflammation, anti-protozoal, etc. This includes different tablets, capsules, creams, gels, ointments, soaps, etc.
Why Invest in Antifungal Medicines for Pharma PCD Franchise
Fungal diseases usually fall under the branch of dermatology and we all know that skin diseases, and problems relating our nails and hair are at an all-time high right now. In fact, dermatologists have stated their concerns for an epidemic of fungal diseases in the near future which are dangerous and will become highly common. We take utmost care to understand the needs of our customers. This enables us to develop innovative quality products at an affordable cost. Antifungal medicines are being widely used because:
Known as antimycotic medications, Antifungal medications are used as pharmaceutical fungicides and are used to treat multiple mycosis conditions.
Investing in a Pharma Franchise for Antifungal Medicine Range will be a highly profitable business venture.
These medicines are used to treat common reoccurring problems like athlete's foot, ringworm, candidiasis, systemic infections such as cryptococcal meningitis, and many other serious problems.
Wide Range of Antifungal Products Available For PCD/Pharma Franchise in India
Our companies have dermatological drugs that include non-steroidal anti-inflammatory drugs (NSAIDs), azole anti-fungal, antibiotic and antiprotozoal, etc. We have medicines that help prevent eczema, psoriasis, inflammation fungal infections on the skin and nails and reduce pain, swelling (inflammation), rash, itching, and redness, etc. We have different medicines covered under derma franchise. Some of the popular dermatological drugs available to us are as follows:
Clotrimazole
Econazole
Fluconazole
Ketoconazole
Miconazole
Terbinafine etc.
This venture is capable of delivering a wide range of high-quality antifungal products for Franchise in India. So, anyone who is looking for a great future in the Antibiotic / Antifungal Medicines Pharma Franchise Business, connect with Pharmafranchisekart to get the best range of high-quality products.